Today's workforce is increasingly mobile, relying on a diverse variety of devices and architectures to provide seamless connectivity no matter whether you are at your desk, at home, or on the go. However, this flexibility does not come without cost, as each element of these increasingly complex IT systems must be managed in order to provide optimum speed, connectivity, and security against intrusion.
Grundig IT has expertise in evaluating, implementing, customizing, and maintaining cloud solutions in order to provide the flexible, mobile services the modern workforce demands. We work with all major online service providers including Hosted Microsoft Exchange, Google Apps, Office 365, Salesforce, Business Cloud Phone Providers, Backup and Data Recovery, and more.
Major advantages of cloud services provided and maintained by Grundig IT include:
Cost Savings
Cloud services can allow your company to eliminate the large capital expenditures involved in creating in-house line of business applications, and instead transfer over to a predictable monthly fee structure. Additionally, because cloud services are located off-site you achieve instant 100% hardware utilization and save on electricity and maintenance costs.
Efficient Scaling
As your company expands your cloud services can expand with it. Simply increase the terms of your subscription to add users, space, and processing power as needed with no server-side investment costs.
Mobility and Consistency
A properly established cloud solution can almost be considered a 'set it and forget it' service. Because cloud solutions from large providers are extremely professionalized, downtime and errors are minimized. Your data and applications will be the available and ready to work no matter where you and your employees may be located.
Management and Support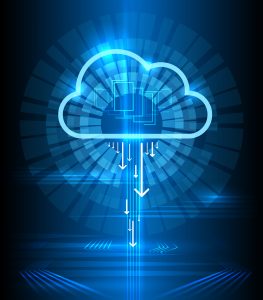 Grundig IT can help you or your internal IT department evaluate, select, and implement a cloud service solution for your office's use. Particular areas of service include data importing and exporting, customization, documentation, and routine network maintenance as required.
With more organizations more dependent than ever on internet-based services, we work to make sure that your systems work when you need them, eliminating obstacles so that your employees can refocus on the business of your business. For more information or a customized quote, please contact us today by calling 925-528-9081.
Are you wasting precious time on IT related issues?
We completely understand and are here to help you get back to doing what you do best, running your business.  So don't wait.  Get in touch with us today!