Managed IT Services For CPA Firms
Well make sure all your systems are running smoothly, especially during tax season.
Financial professionals spend enough time already keeping up with changing industry regulations and tax codes. The last thing you need is to waste time dealing with outdated, misconfigured, or malfunctioning technology. Grundig IT's comprehensive services allow accountants to outsource technology management at a flat, predictable rate so that you can focus on the daily work of your profession instead of emergency technology troubleshooting.
Managed IT Support
Grundig IT works just like an in-house IT team. We are able to configure new hardware, provide training, and respond to routine technology problems as they occur, while providing regular inspections and maintenance of your servers and other associated hardware. Additionally, our IT experts are well-qualified to provide technology advice to assist your company in IT planning and budget forecasting. With Grundig IT, you have a resource to affordably manage and maintain your entire technology infrastructure.
Network Support
When you have work to get done, network uptime isn't optional. Grundig IT works to provide Bay Area accounting firms with reliable network connectivity around the clock, remotely monitoring your system's current status and handling important tasks like software updates, configuration tasks, and equipment repair when necessary. Services are available for both local LAN connections and cloud-hosted services perfect for mobility and BYOD arrangements.
Information Security
CPAs and accounts, by the very nature of their work, collect and interact with a large volume of confidential and extremely valuable client information. Unfortunately, this financial information is an inviting target for disreputable parties eager to exploit lax data security. Grundig IT has extensive experience in countering these threats and securing important and confidential information against incursion, theft, and loss in compliance with any and all applicable federal or state regulations.
Application Management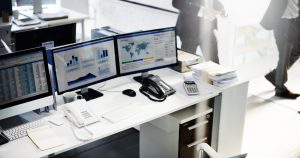 CPAs and accounting firms often have highly unique and individualized requirements or preferences for their technology, necessitating IT staff who understand and are able to flexibly accommodate those needs. Grundig IT has experience with all major accounting applications and services including QuickBooks, Intuit, Sage, and, Microsoft Dynamics support. Additionally, our experts can evaluate your current services and make detailed suggestions to improve your office practices, increase efficiency, and reduce costs.
Contact us today at 925-528-9081 to make an appointment and discuss the many benefits that IT service from Grundig IT can provide.
Are you wasting precious time on IT related issues?
We completely understand and are here to help you get back to doing what you do best, running your business. So don't wait. Get in touch with us today!