Your company's data is one of its most valuable resources, and securing that data against loss must be a priority in today's increasingly digital world. Grundig IT works with clients to determine which data resources are most crucial to their operations and what tools and practices to use in order to best ensure that your data is protected, accessible, and easy to recover.
Modern Challenges
In the past, data backup and recovery were a simple, if labor-intensive process. Server data was manually backed up onto local drives, which were rotated according to a schedule. In the event of data loss or equipment failure, recovery was relatively straightforward provided that the backup process had been completed successfully.
Today, however things are more complicated as the amount of data companies use and generate has increased exponentially, along with the variety of systems and devices in use and the present migration of data to cloud-based servers.
Modern Solutions
Fortunately, Grundig IT can help your organization access new backup tools and technologies to provide multiple backup possibilities, decrease recovery times, and enable an effective disaster recovery plan. We'll work with you to prioritize and develop a system that protects your data, running in the background and allowing your staff to keep working like always, and recover important files or entire network images when necessary.
These services may include the establishment of automated cloud-based or locally hosted backup processes. Online backup in particular allows for secure backup to the cloud, on servers and workstations, of all important data. Backup intervals are tailored to suit individual businesses and their needs and all backup processes and schedules are monitored as part of our managed computer services program. Test restores are performed at regular intervals to ensure that the backup / recovery methods in place are working correctly.
Preferred Practices for Servers:
The Windows Server Backup feature included with Windows Server 2012 (and 2012 R2) allows for back up of a full server (all volumes), selected volumes, the system state, or specific files or folders—and to create a backup that you can use for bare metal recovery. You can recover volumes, folders, files, certain applications, and the system state. And, in case of disasters like hard disk failures, you can perform a bare metal recovery. HyperV virtual machines can be backed up individually to local storage and can also backed up to the Microsoft Azure Cloud. We often supplement with Acronis backup of full partitions or entire servers. Acronis also allows for the recovery of individual files and folder.
Preferred Practices for Workstations: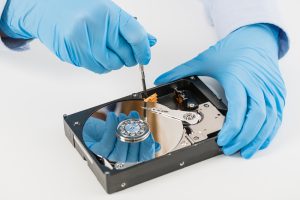 Grundig IT's preferred method for backup of individual workstations is to use Acronis True Image, which allows recovery of entire systems and individual files. The program operates quickly and quietly in the background, without slowing down your employees' day-to-day work or interfering with the workstation's operation during critical tasks. Recovery is easy, guaranteeing that your employees' data is always accessible when they need it.
For more information on backup, recovery, and data archiving services from Grundig IT, or a free quote for your business, please contact us directly at 925-528-9081.
Are you wasting precious time on IT related issues?
We completely understand and are here to help you get back to doing what you do best, running your business. So don't wait. Get in touch with us today!