When your business' network goes down it can bring your work to a screeching halt. Grundig IT provides professional network management to support your network stability, quickly respond to threats, and avoid downtime.
New Challenges
A traditional business environment will feature a Local Area Network (LAN) consisting of a server and a number of attached workstations. In many instances, this is still the case. However, the modern addition of cloud hosted services utilized by employees both on-site and around the world has complicated this environment, putting strain on internal IT resources as network complexity increases.
Expert Management
Everything in your network must still be optimized in order to operate effectively, however, now there are additional variables to consider and master. The network professionals at Grundig IT can help build this environment for you and provide ongoing support and proactive maintenance to ensure that each component and system within your network is secure, stable, and continues to function in concert.
Our Managed Services offerings are designed guarantee that your business can continue to run smoothly, with minimal downtime, while helping your office control against cost overruns.
Automated Processes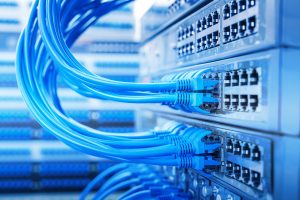 In Windows server-based domains, we seek to automate processes as far as possible while making it easy to add workstations and other devices via Group Policies to map drives, configure printers, control the desktop environment, and even information backup solutions. Services are flexible and 100% tailored to your network and your organization's needs.
Let Grundig IT provide the comprehensive network support your organization has been searching for. Call 925-528-9081 today.
Are you wasting precious time on IT related issues?
We completely understand and are here to help you get back to doing what you do best, running your business. So don't wait. Get in touch with us today!