Small business owners and companies of any size are to be concerned about data security, as new and diverse threats, unknown even a few years ago, continue to arise. For every major industry data breech reported in the news there are hundreds if not thousands of other costly intrusions and attacks left unreported and kept quiet.
In this environment it is vital that all companies take precautions to prevent data breaches and protect their networks and the valuable data resources they need to operate. In addition, more organization than ever must now comply with various industry-specific data security regulations, or face substantial fines or even lawsuits in the event of a successful intrusion.
We Provide
Grundig IT understands that proper security measures are not optional, and that sub-par security increases the risk of loss, financial or otherwise. Grundig IT can utilize various security measures to properly protect small business networks with methods including:
Managed antivirus
Malware protection
Antispam
Encryption
Hardware firewalls
Server firewalls
Workstation firewalls
Password policies
Network permissions to limit access to data
Intrusion detection
2-factor authentication
Custom Implementations
It is unlikely that your organization will require all the above security measures. But what measures are required must be implemented properly and backed up with ongoing expert IT support. Our network and computer support experts will work with you to formulate the proper security strategy for your organization and your network type, ensuring present and future compliance with any industry requirements such as PCI compliance, HIPAA regulations, and more.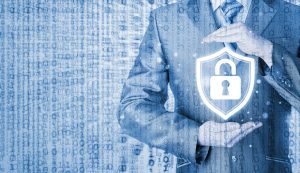 For more information, or to schedule a security audit for your business, please contact us directly at 925-528-9081.
Are you wasting precious time on IT related issues?
We completely understand and are here to help you get back to doing what you do best, running your business. So don't wait. Get in touch with us today!