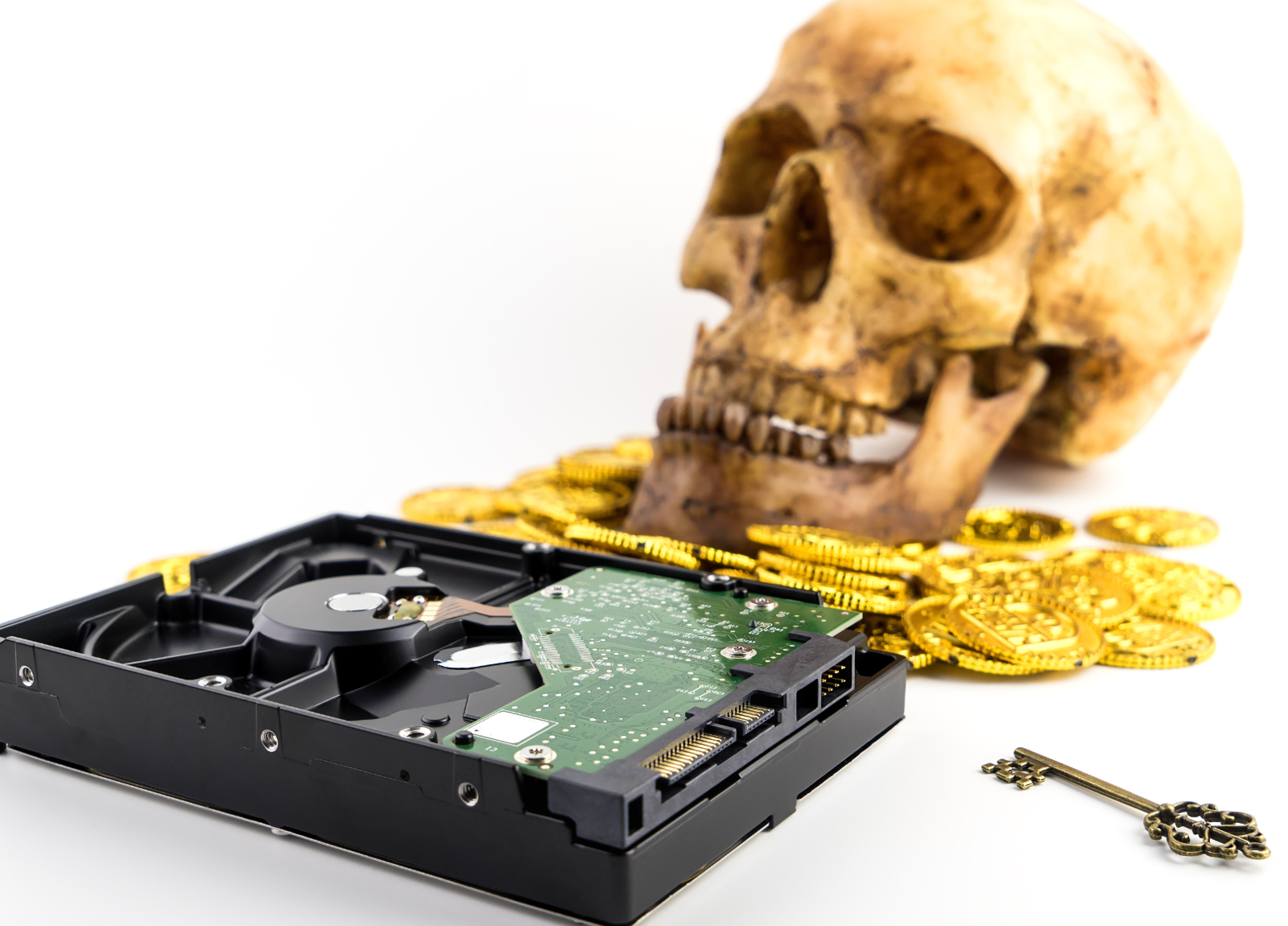 Last month, we reviewed some steps that everyone can take to protect their online privacy. This month, we will cover ransomware. What it is, how it spreads and what to do about it.
As Always, Happy Computing!
— Tom Grundig
Ransomware – What you need to know.
No one ever thinks anything bad will happen to them, until it does. For computer users, one of the worst PC-related problems that can happen is to lose their data: documents, financial information, client information, photos, etc.
Not only do individuals need to worry about the accidental deletion of their data, now people run the risk of a cybercriminal rendering their files inaccessible, then demanding payment in order to get their data back. This expanding threat to your precious data is known as Ransomware, and it is one of the fastest growing crimes on the internet. Here's what you need to know about ransomware and how to protect yourself from being the next victim.
Ransomware is a type of malicious software that locks the data stored on your computer. This data will remain locked unless a ransom is paid to the attacker. The hack works by finding and encrypting a range of important data files on your computer, then displaying a "ransom note" that details the amount of time you have to pay the ransom and the payment amount, which is usually requested via a digital currency such as bitcoin. Hackers have chosen this form of payment because it's nearly impossible to trace back to them. The average ransom amount ranges anywhere from $300 – $600 and often doubles if not paid within the specified timeframe. If you decide not to pay the ransom, your data will remain inaccessible. That being said, making a payment to the hacker does not always ensure that they will actually give your data back to you. Their systems for receiving the payment and decrypting the data may fail.
Ransomware attacks are usually launched via email, also know as a phishing attack. The email is crafted to look like it has been sent from a trusted source and it is typically loaded with a trojan that is disguised as a legitimate file. The user is tricked into downloading and/or opening the file when it arrives in their inbox. Phishing attacks are not the only way computers become infected. A person can fall victim to this attack by visiting illicit websites, downloading files from unknown sources, and/or clicking on links that point to a malicious payload.
Typically, the malware only targets a single machine and is usually spread by someone unknowingly forwarding the malicious code to other individuals. Although this is the most common way ransomware spreads, hackers are continually coming up with more sophisticated attacks. One high-profile and recently reported example of this was the "WannaCry worm", which traveled automatically between victim machines without user interaction.
When it comes to protecting yourself against a ransomware attack, an ounce of prevention is worth a pound of cure. IT security experts recommend installing security updates issued by software vendors to mitigate the vulnerabilities. Individuals should also exercise caution when opening email attachments and links. If a computer is infected, it should be removed from the network as quickly as possible to prevent the ransomware encrypting network files. The most important preventive measure you can implement is to backup your data to an external "offline" source such as external storage drives or devices that do not have access to any network. These drives should NOT be mapped with a drive letter. There are also many third party services that can be used to automatically backup your data online for safe-keeping like Mozy or Acronis.
Unfortunately, there are no preventive measures that can guarantee that you will never become a victim of ransomware, but they will reduce your risk of being a victim. Above all else, having a solid backup strategy in place will ensure that your data will be safe and recoverable in the event of an infection.
Here is a list of further articles that you may find interesting regarding Ransomware: