Construction companies and contractors rely on specialized technology to perform work in challenging conditions. If that technology fails to perform the results can be devastating. Fortunately, Grundig IT works tirelessly to provide contracting companies in the Bay Area with reliable information technology support in the following areas.
Specialty Hardware
At a fraction of the cost of hiring additional full-time IT professionals to perform the same work, the specialists at Grundig IT can provide hardware support to your construction company. This includes support for workstations, laptops, tablets, servers, and even ruggedized technology perfect for busy, dirty work sites. We'll make sure that your hardware has the information and functionality you need to keep connected and ready to work wherever you happen to be.
Network Support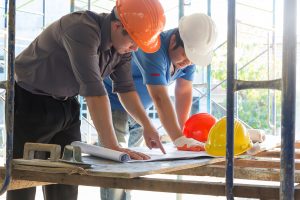 Your company likely depends on reliable network connectivity for daily productivity. If that network fails it can bring your entire workforce to a halt. For this reason Grundig IT works to provide Bay Area contracting firms with reliable network connectivity around the clock, remotely monitoring your system's current status and handling important tasks like software updates, configuration tasks, and equipment repair to support the efficiency of your daily processes.
Information Security
The personal and financial information belonging to you, your employees, and your clients is an ideal target for data theft. At the same time, the accidental loss or corruption of project information and records is a disastrous complication your team is better off avoiding, especially when you are working against tight deadlines. Grundig IT has extensive experience in countering these modern threats to your company's operation and securing important and your confidential information against various forms of incursion, corruption, and loss in a manner that complies with any and all applicable federal and state regulations.
Optimize your Processes
Today even forward-thinking companies can be left behind by the rapid advance of modern technology. However, when you work with Grundig IT we help you examine your current technology infrastructure with an eye towards modern improvements and cost savings, and can help install and configure new hardware, software, and cloud applications that will benefit your operations and improve your company's daily function.
Don't settle for sub-optimal technology. Call at 925-528-9081 to make an appointment and partner with an IT resource that will put your needs and your success first. Call Grundig IT today.
Are you wasting precious time on IT related issues?
We completely understand and are here to help you get back to doing what you do best, running your business. So don't wait. Get in touch with us today!