As a dentist your time is best spent providing high quality care to each and every one of your patients—not troubleshooting in front of a computer. At Grundig IT we partner closely with dental practices throughout the Bay Area, managing, improving, and repairing your technology so you can focus on the important work you are trained for.
Experience with Dental Technology
When it comes to selecting technology support, dental providers have good reason to be selective. Fortunately, Grundig IT is proficient in leading dental practice management software and unique dental hardware including intra oral cameras, panoramic dental x-rays, and dental workstations.
Installation and Upgrades
Starting a new practice? Moving locations? Considering upgrading your system? Grundig IT can help! We install and replace desktops, laptops, tablets, servers, internet networks, and phone lines for dentist offices, along with the various dental hardware and software listed above.
Downtime Response
For a busy dental practice, equipment downtime is dangerously expensive. Even a single hour of 'technical difficulties' affecting your network, appointment booking computers, or PAN can lead to significant lost production, making it vital that you maintain your equipment on a continual basis and have an immediate response ready when problems occur. With service from Grundig IT your network is continuously remotely monitored for problems while our IT support technicians move quickly to resolve your issues as they occur. Eliminate high break-fix costs and replace them with reliable, continuous service from Grundig IT!
HIPAA Compliance
Are you managing employee and customer information in a manner that is safe, secure, and complies with HIPAA guidelines? Grundig IT can help your office establish and maintain an electronic documentation and notification system that protects the private information you've been entrusted with, meeting or exceeding federal guidelines. And, if you have already suffered breaches or data loss, our security experts can help assess the damage and recommend solutions to correct the situation and prevent future incidents.
Productivity Systems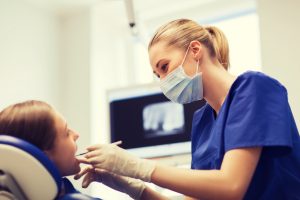 Email, website, and data hosting are foundational for the day to day operation and profitability of your practice. Beyond simply monitoring or managing your existing systems, Grundig IT is happy to investigate your current infrastructure and suggest changes to improve your internal office processes, cutting costs, improving your office productivity, and making your day-to-day work more convenient than ever.
At Grundig IT, your success matters to us. Call 925-528-9081 and partner with the experts today!
Are you wasting precious time on IT related issues?
We completely understand and are here to help you get back to doing what you do best, running your business. So don't wait. Get in touch with us today!