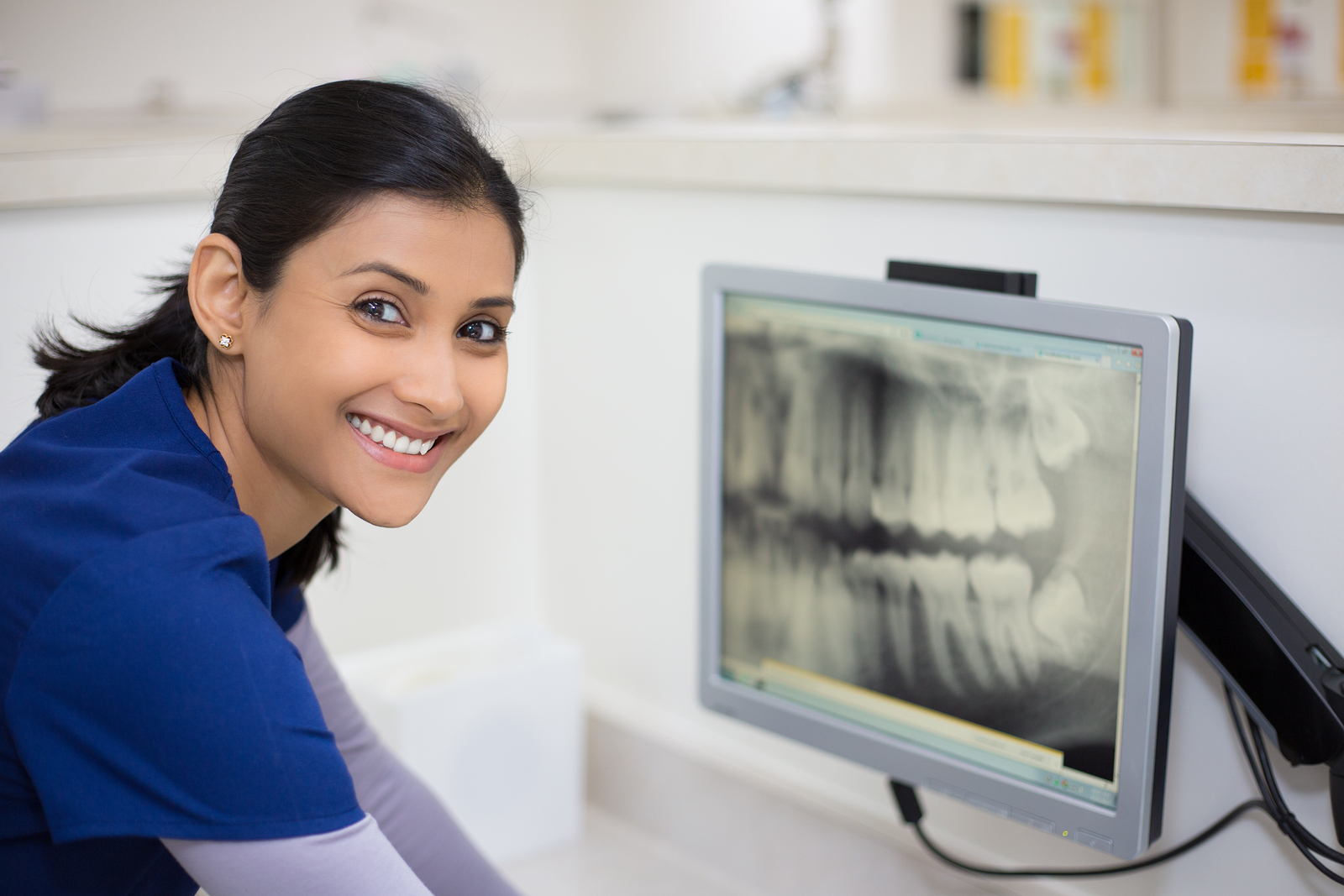 When running a dental office, there are many data pieces of importance that you rely on software to organize and maintain, unless you're still running an office full of dozens of file cabinets with patient files. Believe it or not, over half of dental offices still use paper files for some or all patient info! Even if that is working for you on some level, those paper files really can't do for you what good dental software can.
What To Look For in Dental Software
The most important features in dental software, according to the dentist and dental office managers, are:
Electronic Health Records (EHR)

Patient Scheduling

Imaging device and digital sensor integration

A reminder or recall system to bring patients back
Dental software shoppers say they want an integrated suite only, meaning they want only one software system to use for everything, which makes perfect sense in the dental environment.
If you aren't using software to help your practice, or your software isn't doing what you need, it might be time to shop for the right dental office management software. There are a wealth of options out there, with a wide range of prices and features. Here's a quick comparison page of some of the most popular dental office management programs:Dental Software Comparison
The best software for you will do all the functions you need, from billing to scheduling. Have an idea what functions you need before you start looking at software, and rank them in importance to you. There are a lot of bells and whistles available, don't let them distract you.
Any quality software should have training and support available. If they don't have training available to your staff, that's a reason to be very careful. If they don't have support available to help you with issues that come up, our advice is to give that software no consideration. Look elsewhere.
This Is a Big Decision
What software you choose is a decision that will affect your practice for years or more than a decade to come, so don't compromise on what matters. Software controls your ability to manage, track, and predict finances, the scheduler will have heavy influence over how many patients you see and how often, and the charting system will affect the writing treatment notes and how you see the information used to diagnose and present cases. The ease of operation and keystroke number to do basic things will highly influence whether you team is happy with their daily work.
One thing that Grundig IT specializes in is helping our dental clients select the right software for them, getting the system set up and populated with their existing data on file, and helping staff learn to use the new system. Contact us today if your practice wants to select and use better systems.