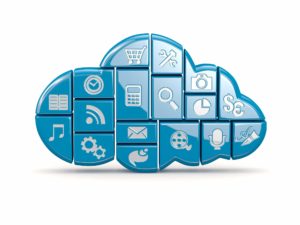 Google Apps for Work (formerly Google Apps for Business) has been around for a while, and that's given IT professionals plenty of time to explore the relative advantages and disadvantages compared to traditional mail servers and applications provided by webhosts. And in that time, we've seen Google Apps surge in popularity as businesses switch over to increase their productivity thanks to the following factors:
Instant Syncing
Unlike other business tools, Google Apps for Work was designed from day one to be an always-on cloud based tool for commercial use. That means that the program bypasses many of the problems with traditional business applications like server setups and tape backups. When you work on a file the application automatically tracks your changes and keeps everything up to date for all users, even allowing simultaneous editing of a single file. This is true no matter what device you are using—an added benefit with the rise of bring your own device (BYOD) and telecommuting.
And you don't need to stress if you can't get to the internet. Gmail, Calendar and Google Docs let users view, edit and create content when they're disconnected, syncing automatically when they reconnect.
Robust File Backups
At the same time the application is syncing the file across different devices it's also backing up your edits so you don't lose your work. Files are recoverable and you don't have to worry about equipment failures or corrupted data.
The Learning Curve Is Pretty Shallow
Many companies hesitate to switch services due to the workplace disruption that results. Employees (older employees especially) end up struggling to find options or complete processes that took only seconds on the system or layout they were familiar with. However, Gmail (by Google) is now the most popular email provider in the US, meaning that many if not most of your employees will already be comfortable with the UI, Google Drive, Calendar, and other associated applications.
Leading Email Service
Gmail's popularity as an email service evidences the service's power, flexibility, and ongoing support. Additionally the email service offers some of the best spam filters around, simple navigation, powerful email search functions, and easy customization. Employees can log in from any device with internet access, accessing their email through browsers or downloaded standalone apps. Setup headaches are minimal.
The Full Package
Unlike other suites, Google Applications don't need to be cobbled together piece by piece. Google Apps is designed as an all-in- one solution with integrated tools that work seamlessly together, including file storage and sharing with Google Drive, real-time collaboration with Google Docs, and video meetings with Hangouts and professional email with Gmail all for one single price. Billing and pricing is simple and predictable year over year.
If you're interested in establishing Google Apps for Work at your small or medium business in Contra Costa County, or need help with another business application service, turn to Grundig IT at (925) 528-9081. We have the skills, training, and experience necessary to tackle your technology problems!