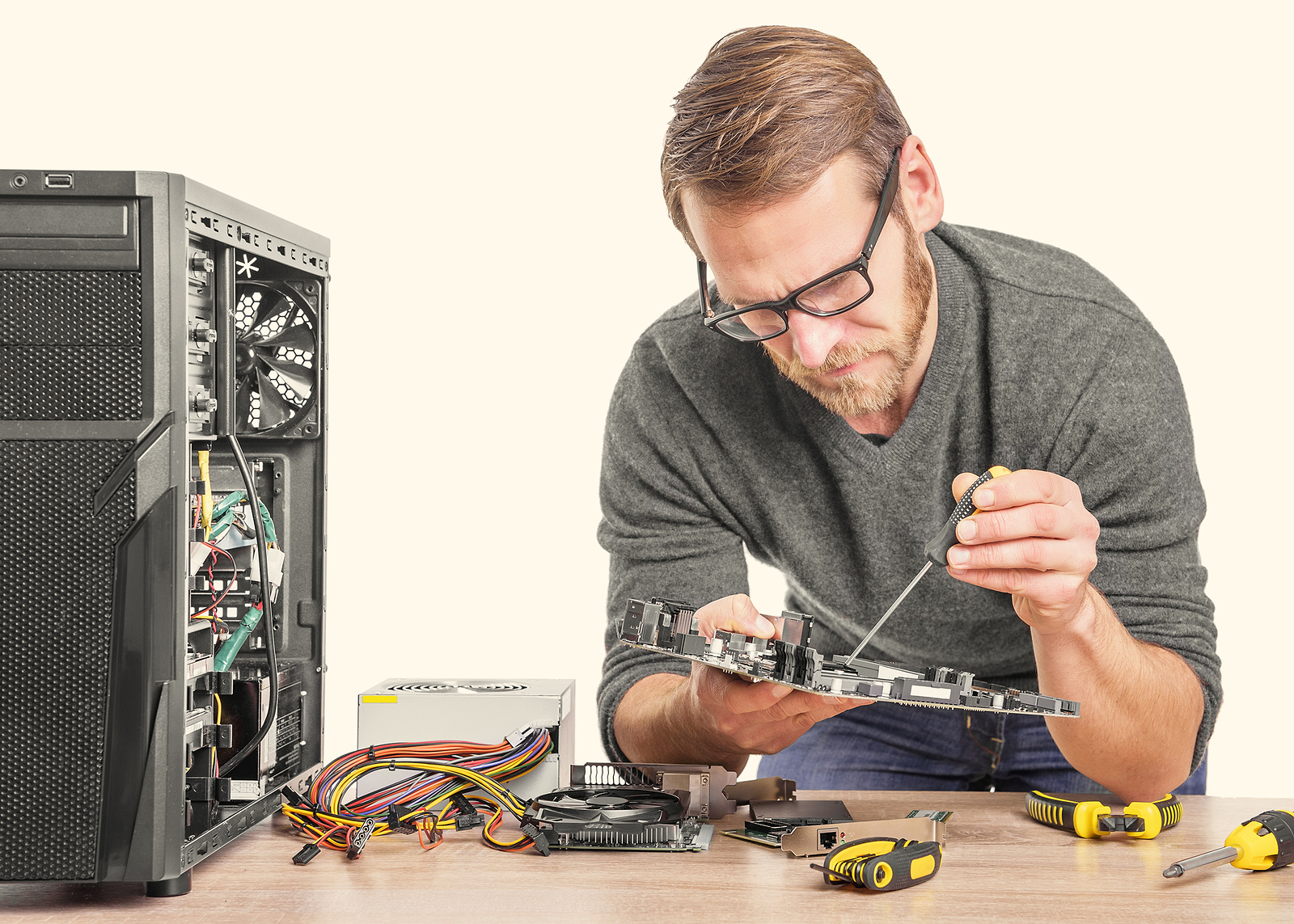 Managed IT Services is a unique offering for businesses, because it's built different from other ways of managing your technology needs. IT doesn't have to be "all or nothing". It can be "just what you need" instead
There are 3 options for IT Support in your business
Hire in-house IT staff that know a bit about everything

Contract for Managed IT Services with a company that has a staff of diverse areas of expertise

Have no plan and handle it yourself until there's an emergency and then pay a pro to fix it
Which plan are you using now?
Each approach has some merits to it. Having no plan is cheaper in the short term. Having your own staff means that someone is available to you full-time. And Managed Services means you have a team of experts to rely on when you need them. They can all be good, but they aren't equal.
Having In-House IT Staff Can Make Sense to Big Operations
If your company needs full-time network management, security maintenance, staff technology training and other IT labor, you probably have a pretty big team and a lot of technology in use. There are pretty big risks in hiring under-qualified IT staff and risking learning collectively from their big mistakes. And hiring someone ever-qualified can leave them bored, sour, and an expensive payroll drain. If you hire IT staff, be sure you know that there's enough work to keep them busy and that they have the level of skill you need, because adding a staff member is an expense that must be worth it to your budget. That said, if you need them and you find a fit, go for it!
Having No Plan is Sometimes the Plan
I mention this because there are companies that use this method. Not because I recommend it. I do not recommend it.
You do have the option of seeing how long you can coast without the help or guidance of a skilled technician. Sometimes a small operation can get pretty far without hitting any road bumps. Or at least that's what they think. They're often building messy databases, leaking information, or compromising their productivity without knowing it. This increases their costs quite a bit when someone has to come clean it up later.
Managed IT Services Have A Lot of Perks
Using Managed IT Services is not anything like having no plan. It's the opposite of having no plan. But it does have some features in common with hiring IT staff. Spoiler alert: it's only the good points.
When contracting for Managed IT Services, the people servicing your IT needs can learn your individual business nuances. Except unlike on-staff IT, it's generally a small team of experts that gets to know your needs instead of one jack-of-all-trades.
Managed IT is an ongoing service that is largely maintenance and prevention, meaning fewer emergencies for you. Your systems will run more smoothly in general when updates, routine maintenance, and employee training are attended to proactively instead of reactively. And you're never paying for staff to stand around.
Budgeting for your business is simplified by using Managed IT, because the cost is static, barring your altering your plan. Having no plan, or a staff member both have major cost variables. Your employee might be absent, work overtime, get sick, or quit. That inevitable tech emergency can come up any time. With IT outsourcing, you know what costs to expect.
Contact Grundig IT today to find out more about how Managed IT Services can work for you.