Grundig IT Newsletter
Computing News That You Can Use – October 2021
We Reviewed Windows 11 – Here's What We Found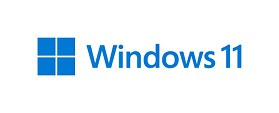 Quote of the Month
"If you set your goals ridiculously high and it's a failure, you will fail above everyone else's success." – James Cameron
Microsoft just had the official release of Windows 11, which has, unsurprisingly, garnered a lot of attention among IT circles. Whether or not you have been aware of Windows 11, we want to make sure we're ready to answer any questions you might have, and help any decisions you need to make going forward with this. The date for Windows 11 release was officially October 5th, but that doesn't mean the new version will download itself onto your computer and take over yet.
First, the official date of October 5th, 2021 is only the first stage of the Windows 11 release – that's the date that newly-purchased machines will start having Windows 11 installed instead of Windows 10. Microsoft has said that they will plan to
roll out upgrade options to their existing Windows 10 machines over the next months
, with a goal to offer it to all Windows 10 users as a free upgrade by mid-2022. Though the preview build for Windows 11 was made available to many Windows 10 users, Microsoft is planning to offer the update in stages, based on hardware considerations. Since Windows 10 is going to be supported fully until the middle of 2025, there isn't a huge hurry to jump to Windows 11.
There are a few particularly common concerns I've seen thrown around in the hype for Windows 11. An obvious one is the cost; Really, how much money will the new operating system cost? In my opinion, this cost is going to be negligible – The upgrade from Windows 10 to 11 is free if you have a valid license, and any new computer purchases will include the new software. Whether or not you decide to upgrade now, the free upgrade for any Windows 10 users will be around for a while, so you don't have to make any decision yet..
A more real concern for older computers is compatibility. Windows 11 has some fairly stringent requirements for installation, not in hardware power, but in hardware security. The new OS
requires a TPM 2.0 chip
in your computer – iinstalled hardware that handles cryptographic security. This is a common addition in any computer purchased in the last few years, but older computers – including almost anything that once housed Windows 7 – will likely be unable to meet these requirements. In this case, you can still install Windows 11, but it won't be supported well by Microsoft. The
Windows Health Check app
can test your computer for compatibility.
Once you are using Windows 11 itself, there are a few notable changes you should become aware of – the most obvious being the change to the look and feel. A lot of people have described it as more 'Mac-like'. The taskbar is defaulted to the bottom-center of your screen, similar to MacOS – though you can revert it to a left-aligned again easily enough. Modifying the appearance is surprisingly simple with right-click context menus, but Windows 11 did remove the ability to dock the taskbar on the left or right wall of the desktop.
In fact, a lot of the right-click context menus have been streamlined. Microsoft has opted to reduce the number of options for right-clicking different icons or locations in Windows 10, hiding the extra choices under a 'Show more options' selection, which will give you the full available list. It's cleaner, and for most people it will be easier to navigate. As a computer technician, I find myself most often looking for those now-hidden options, but it is only an extra click away.
In my opinion, the biggest thing to be excited for in Windows 11 – other than the security upgrades which always make me breathe easier – is the addition of more integrated options for desktop management. Windows 11 is fully supporting multiple virtual desktops, allowing you to have a separate setup for your computer for when doing daily remote work, morning news browsing, or late-night gaming and movies. Similarly, it has added enhanced support to handle multiple monitors, including laptops with different docking stations at different sites. If you are a remote worker or hybrid worker, this is the biggest advantage to upgrading your computer to Windows 11.
There are a lot more solid improvements in Windows 11, many we haven't even touched on. The Microsoft Store has pushed out a number of improvements, including a lot of commonly-used apps becoming more readily available. The general user interface improvements make the system feel slick and smooth and easier to navigate after a short adjustment period.
Unfortunately, to balance it all out, there are a lot of things that feel a little unfinished. Sometimes, there is an inconsistency between windows – sometimes opening settings or control panel options will open a window using the older user interface look, which can be a little jarring. As is becoming more common with Windows, Microsoft Edge (the browser) keeps sneaking itself into your default settings – the new Widgets always use Edge as a default, as does the search bar for internet searches. This is a problem that Windows 10 has as well, but is more noticeable in the new Windows 11.
While Windows 11 has a lot of neat features and upgrades, a number of them are also planned to roll out to Windows 10 over the next year as well. The new, shiny operating system really feels a lot like Windows 10 with a fresh coat of paint. As a general rule, you can expect to be comfortable with Windows 11 if you were comfortable with Windows 10. Not all of the Windows 11 features are available yet – they plan to offer Android App support through the Amazon App store, but that
feature won't be available until a few months from now
at least.
Microsoft has also been pushing their Microsoft Account login for all Windows users. It has been a while since Microsoft started making new Windows installations use an online Microsoft account for their default logins, but Windows 11 looks to be a more substantial push towards making it almost required, instead of allowing people to create an offline, local account to log in to their computer. In particular, this will be affecting home users, while those who utilize Windows 11 Professional edition will still be able to make local accounts to tie into Domains. Once the initial Microsoft account is created, additional local accounts can be easily created as normal, of course.
The big question: Should you upgrade to Windows 11? Probably not yet. If the features are a major draw for you, it might be worth the upgrade – to use the Virtual Desktop or the Multi-Monitor support. But if you don't find those features to be a big draw, then it's not worth the hassle of upgrading and adjusting to the new system yet. It took me a week or two to get familiar with the changes when I installed my early access for Windows 11, but then everything felt more or less the same.
NOTE: If your Windows 10 PC is joined to a domain and you are wondering whether it will be upgraded to Windows 11, talk to your network administrator. He or she can control whether domain-joined workstations will be offered or upgraded to Windows 11.
Tom Grundig – 925.528.9081 – tom@grundigit.com