Grundig IT Newsletter
Computing News That You Can Use – August 2021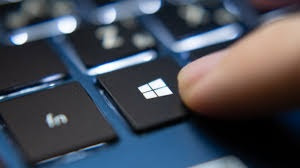 Quote of the Month:
"The measure of intelligence is the ability to change." – Albert Einstein
Do you need IT consulting? We've talked about a large number of important topics recently: Security, ransomware, backup. This month, we're going to discuss a number of smaller tips and tricks that we'll hope will make your time with your computer easier and more productive. As you use your computer, you become familiar with it – not just the new keyboard and mouse layout, but the workings of your machine. You learn where the apps are, which actions are faster than others, and a lot of things not even tied to the individual machine.
Here are some tips and tricks that will give you new ways to use your computer . . .
TIP #1 – Keyboard Shortcuts
There are a lot of windows keyboard shortcuts – many users already know some common basic ones, like Ctrl-C for copy, Ctrl-V for paste, Ctrl-X for cut. Alt-Tab will let you easily switch between active windows, and Ctrl-Tab will switch between different tabs in a single window. Some of my favorite shortcuts involve the ones using the Windows key on the keyboard.
WIN + D: One of my more commonly used keyboard shortcuts, this just minimizes every window so you can get to your desktop. Similarly, you can press WIN + , to take a quick peek at your desktop.
WIN + E: This shortcut opens up the file explorer window, which allows you to easily browse through your filesystem when looking for that lost spreadsheet or word document. More on the file explorer later!
WIN + Arrow Keys: I use these shortcut keys more commonly on a multiple-monitor setup, but you can hold down the Windows key and press the arrow keys to move your active window around the monitor.
WIN + Shift + S: A slightly more complex keyboard shortcut, this opens up the Windows screenshot/snipping tool. This is a useful tool for keeping track of information, and I often take small screenshots to save to my computer for later.
More Windows 10 Keyboard Shortcuts
TIP #2 – Using the Snipping Tool
I really do like the Snipping Tool – and more recently the new Snip & Sketch app for Windows. I used to take screenshots (PrtScn button on your keyboard!) and paste them into Microsoft Paint to edit or pare down. Then I found the Snipping Tool), and the Snip & Sketch app. Pressing Win + Shift + S will open the Snip & Sketch app, which you can then take screen images to save as graphical files or paste directly into a document.
After taking your little Snip of the screen, you can even add lines, highlights, or crop the image to make it fit where you need it to. You can then save it to disk as a .PNG or graphical file, or copy it to your Windows clipboard to paste into a document. I really like this tool, and you'll see more examples of my using it shortly.
TIP #3 – Pinning Folders to Quick Access
Windows uses the File Explorer as the basis for a lot of its filesystem. Even inside applications, when saving or opening files, the User Interface is similar to the File Explorer. In the upper left of the file explorer you can see the Quick Access section – usually this includes Documents, Downloads, Pictures, and other commonly used folders.
The ones at the top are pinned – they are always available and easy to get to, and you can add to those pinned folders by right-clicking on them and selecting 'Pin To Quick Access' and that folder will be easy for you to find in the future. I added the Download – extras folder to my Quick Access since I often end up in that folder, and it saved me a few clicks to find it.
TIP #4 – Pinning Apps to the Taskbar
Let's add some more quick convenience to our Windows machine, shall we? The taskbar at the bottom of your screen holds all your currently active windows. That's easy and convenient.
To do this for a commonly-used application, first open the app you want, then right-click on its Taskbar icon, and you can select 'pin to taskbar', and it'll be there even after you close the application.
TIP #5 – Upgrading to a Newer Version of Windows
These tips and tricks are designed with Windows 10 in mind, since it is the most widespread operating system used today. Some people prefer to use older versions, Windows 7 or Windows 8, or even older versions. For those who are on older operating systems, and want to move to Microsoft's newer Operating System, you can always just upgrade the OS in place. Instead of buying a new computer, or reinstalling for Windows 10, you can upgrade Windows 7 to Windows 10 easily with their installation tools. The installation from Microsoft might automatically update your license for free, though technically the free upgrade offer ended a few years ago.
NOTE: Make sure first that your hardware will accommodate the new version of Windows – Disk Space, RAM, etc.
TIP #6 – Run Windows Inside of Your Mac OS
Another powerful option – although one likely less commonly used – is the ability to run both Apple and Microsoft products simultaneously. There are ways to install two operating systems to share a single machine, though the much simpler option is to use virtualization software.
Parallels is what we most often recommend – it allows you to run a virtual Windows machine inside of your Mac. It is surprisingly simple to use, and the special care needed to handle virtual machines doesn't take long to learn. Installation is relatively simple, compared to other virtual machine options, since Parallels is designed to be used by consumers. While most people only need Mac or a Windows OS, it's useful to know you can have both at once!
TIP #7 – Remote Access to Your Work Computer
There is a lot of work nowadays being done remotely. Some people took their office computers home, others are struggling to do work on their home computers, and some are moving between two different locations. There is an easier option, which some companies have offered their employees: Remotely connecting to an office computer from home. This is probably the most elegant solution for people moving between locations, and is useful for anyone doing remote work.
We can help! We do a lot of work remotely, due to the current pandemic times. We use a remote access software called LogMeIn, and when installed and configured, it offers a secure and easy way to connect from one computer to another. In addition, it works with multiple monitors, and offers a strong level of control over the remotely operated computer- it's almost like being seated at that workstation!
And for the most useful part: If you need remote access to one of your computers, we can share the access with you when we set it up. When we install and configure our connection software, we can send you an invitation to remotely access it as well, and if you need to take that computer offline again, it can be easily be changed to not launch the LogMeIn software, when you no longer need it.
TIP #8 – Protect Your Mobile Phone Account
Now and again you hear about issues with phone security. There are hackers who try to do a lot of shady things to phone numbers they get a hold of, so it's important to protect your account on your phone carrier's website. The first step is two-factor authentication. It is an important step in account security. Since you rarely will need to log in to your phone account (perhaps once a month to pay a bill!) it is a minimal hassle to have them also send a text code to you, or to require an authenticator app reply.
A second big step you can take to secure your phone account is to activate Number Lock. Your own carrier might have a different name for the service (such as NOPORT), but basically it stops your phone number from being claimed or moved. Without it, a bad actor with some limited personal information would be able to claim your phone number and have it transferred to a new carrier service – such as from Verizon to T-Mobile – or to add that number to a new phone, allowing them to get copies of your text messages.
TIP #9 – Professional Help When You Need It – Call us anytime.
Need It Consulting? We Can Help!
If you are having any computer trouble, or issues with your printer, your network, your storage, you can always contact us! We can help with long-term projects that you don't know how to handle – such as rolling out a series of new workstations and upgrading everything to the most recent and secure versions of Windows – to the sudden emergencies – like your computer suddenly not being able to find any printers or has lost Internet or files.
Tom Grundig – 925.528.9081 – tom@grundigit.com