A few months ago we took a look at online versus offline backups. This time, we will be going a little more in depth and will take a look at some of the ways to backup a server.
As usual, feel free to suggest topics which you would like to see covered in an upcoming newsletter or on the Grundig IT news page, which can be found on the Blog at
GrundigIT.com
As Always, Happy Computing!
— Tom Grundig
Backup Options For Businesses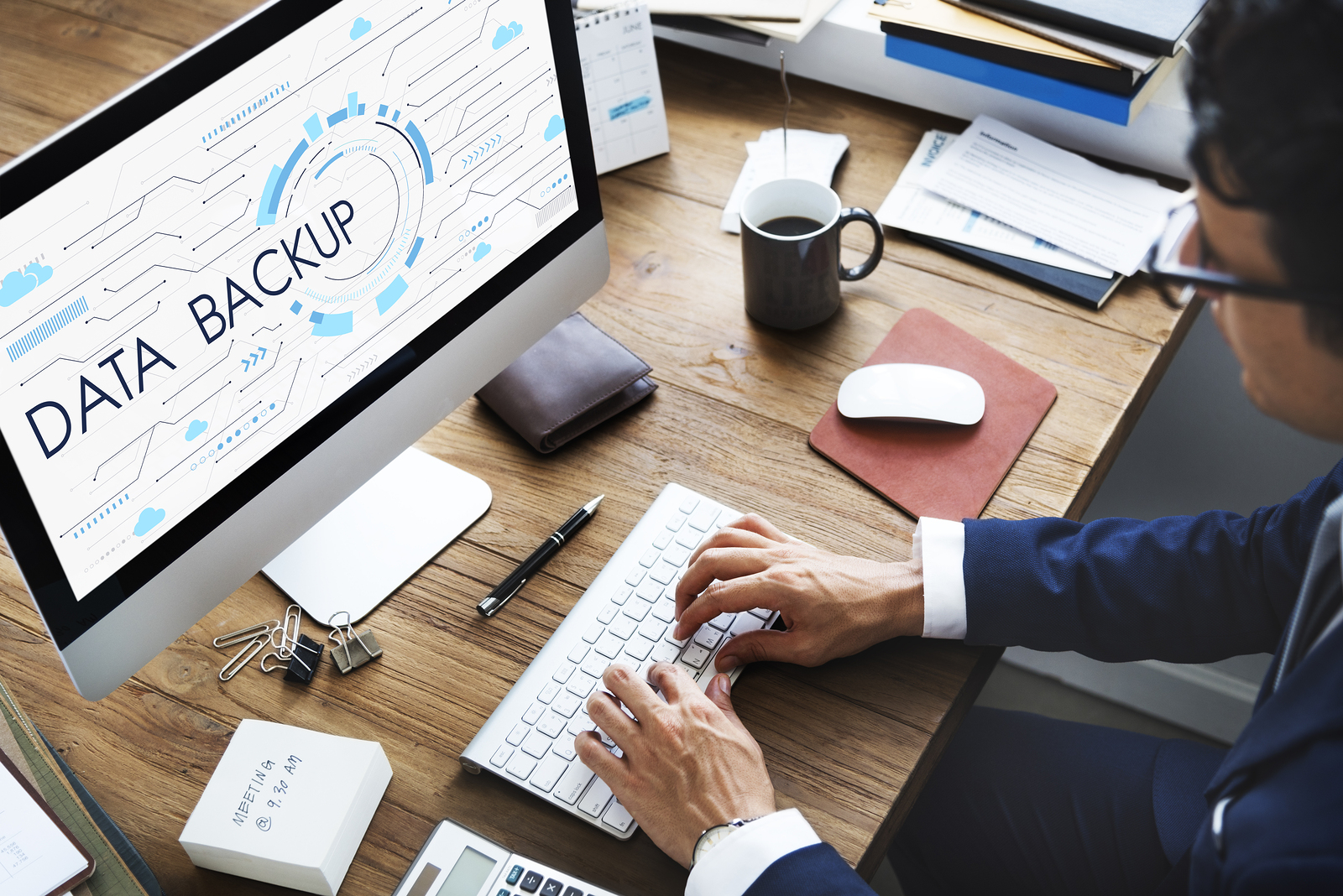 There are 2 main options: onsite backup to an external hard drive (or drives) and online backup. For server backups, we usually employ a combination of these options.
Windows Server Backup
For Windows Server 2008, 2012 and 2016, Windows Server Backup is the best primary backup option. It will backup an entire server to an hard drive (or set of external drives). When it is time to restore, any of the following can be recovered: Files, folders, volumes, system state, applications and application data. A full bare-metal restore is possible in case of a really bad scenario. Implementing this simple setup can save you hundred of hours in recovery if something disastrous were to happen to your server. We recommend using Windows Server Backup at a minimum, and highly recommend using it in conjunction with one of the following online backup solutions for maximum protection.
MozyPro
MozyPro (one online backup option) works on servers and is designed with businesses in mind. MozyPro will backup files as well as SQL server databases. Mozy is easy to administer. A single download package leads into the file selection process. Once initially backed up the retention period for backups lasts 60 days. Restores can be made to the original file location or to a new folder if desired.
Carbonite
Carbonite is fairly well known for backing up workstations, but their business backup product deserves consideration. For a flat annual fee, Carbonite Server Backup allows backup of any number of servers as long as total backup size remains under a specified limit. This allows for easy monitoring of your backup from any location, as it will all be stored and managed under one account. Carbonite, like Mozy, is easy to administer and restore.
If you have any questions about different backup solutions or restoration procedures, give us a call. We will be happy to answer any question you have, or, if you want us to test if your backup situation is adequate now, we can handle that as well.