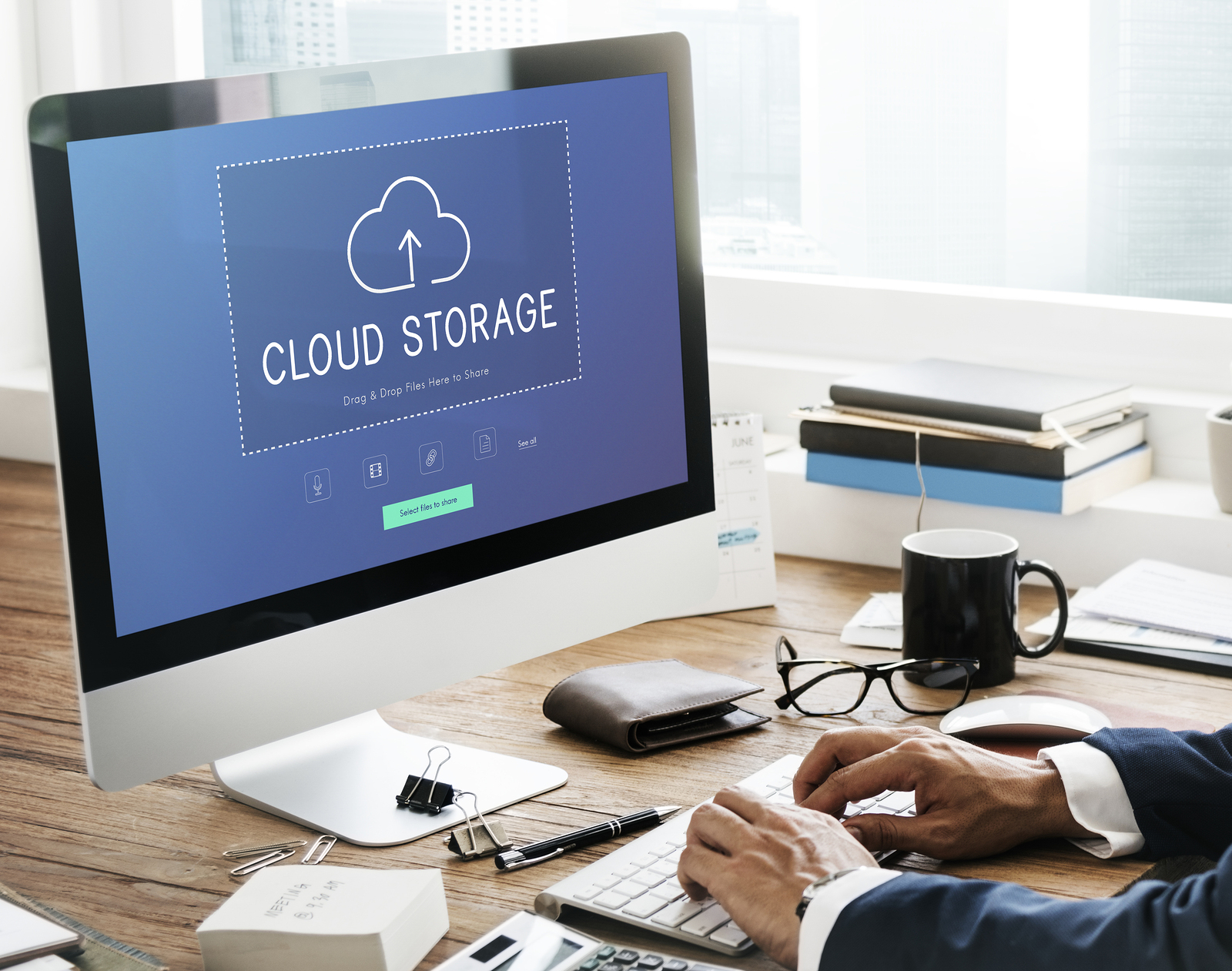 Running a business, you may have information that you want to both protect and make easily accessible. Cloud storage options can be the ideal solution for keeping valuable data safe, while allowing it to be accessed across your business. There are many options and it can be hard to know which will be the best for you. Here we learn more about the different types of cloud storage as well as the pros and cons of each approach.
Personal or Mobile Cloud Storage
Personal cloud storage typically involves having access to some online environment to store and back-up data. Each individual has access to a cloud environment to store their documents and data. This makes the data easier to access when on-the-go.
One benefit of this approach is that it is typically very user friendly, so most employees would be able to easily utilize it. Another benefit is that it may be a very inexpensive approach. Some personal account options include Dropbox, and Google Drive. Great options for company accounts with multiple users include Amazon S3, and Microsoft Azure.
This method is only helpful for storing a limited amount of data. This approach can also present a security hazard, because the employees' personal phone and laptop could give anyone access to your business-related data.
Private Access Cloud Storage
As the name implies, private access storage is accessible only to yourself and the employees you give permissions to. This method involves in-sourcing your own cloud. This requires installing system architecture and cloud storage on your own servers or website. You can use software like OwnCloud or NextCloud to do this.
One benefit of this approach is the increase in security. You can better monitor who accesses the information. Another benefit is that the servers for your data are easily accessible, which allows for maintenance and upgrades. This approach can be scaled up as your business grows, but that can take time. Further, this approach may be pricier, because you do need equipment and for everything to be properly networked. The costs can also be somewhat unpredictable.
Hybrid Cloud Storage
This approach may be the best of all the approaches described because it combines both private and public cloud storage. This means you would likely be using a public cloud option for some of your data and private, on-site servers for some other data.
The benefit of this approach is that it allows for you to have some information in a public cloud, which you and your workers can easily access. You can also keep critical information on private servers for better security. Another benefit is that this method may be more easily scaled up, as you can expand your cloud access for your less sensitive data. However, this approach does require both equipment and information technology skill to set all the components up properly.
When you set up your small business cloud storage, all the options may be confusing. Working with a professional IT company can provide you with guidance on the best choices. They can also set up your system to save you from this challenging and time-consuming work, allowing your business to be higher performance and more productive. If you'd like help deciding, contact Grundig IT today.