Mac vs. PC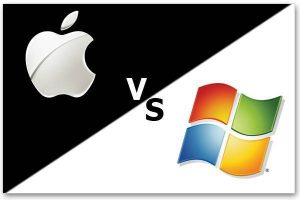 In many respects, Mac vs. PC is not really so much of an argument any longer, as both Mac and PC are based on the same fast Core line of chips from Intel.

Computers based on the Core i3, Core i5 and Core i7 processors can easily handle everyday computing tasks like surfing the web, email, photos and music. Core i5 and Core i7 enable more demanding applications such as Photoshop and Autocad.
However, there are some noteworthy differences to note when considering when choosing between a PC and a Mac.
Mac and the Macintosh operating system generally seem a bit sleeker and better-designed than most PCs. Much of this may be due to the fact that many of Apple's easy-to-use applications are integrated, such as those found in iLife. Also, Office 2011 for Mac is a definite improvement from the 2008 version. Entourage, the mail and contact management application in Office, has been replaced by Outlook. Outlook for Mac has the ability to open PST data files from a PC.
Windows-based desktops, laptops and netbooks are generally less expensive than their Mac counterparts, while offering similar performance and access to all the applications that are available to Windows-based PCs. The Windows 7 operating systems, which is installed on most new PCs, has been much better received than Windows Vista.
Business users should think carefully before getting a Mac if they plan on running certain business applications, such as QuickBooks, which are either not available for Mac or where the Macintosh version offers limited capability versus the PC version.
For those who would prefer the best of both worlds, it is
relatively easy to purchase a Mac, install the Parallels virtualization software and run Windows 7 or another PC operating system on a Mac. Parallels allow seamless switching between the Mac and Windows operating systems, as well as document sharing between the 2 operating systems.
So, which is system is the right one for you?