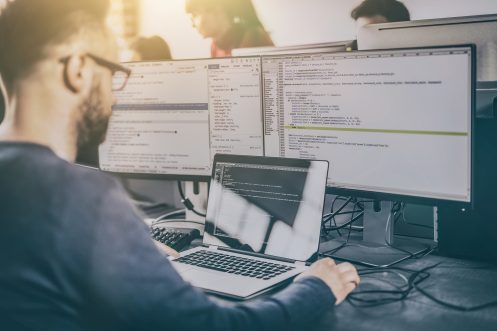 The city of Pleasant Hill is well-managed, healthily growing, and a great place to start or expand a business. For this reason, the Pleasant Hill Chamber of Commerce is ever-expanding and strengthening as a great support for businesses in the area. So what do people do for Pleasant Hill IT Support?
Managed IT Services
Many business is in Pleasant Hill are focusing on what their best at: their business. That's why they subscribe to Managed IT Services with Grundig IT. We employ a centralized monitoring platform to monitor changes in various systems, including, but not limited to storage, system security, information backups and patch levels. We also perform a detailed monthly inspection of their servers and network to evaluate storage utilization and security status, and to provide proactive or preventative maintenance for a fixed price. This means they know three things:
That regular maintenance and proactive steps are being taken care of

Exactly what their costs are

In an emergency they have allies who know their systems and are ready to help
Security, Data Backup, and Recovery
Occasionally a business is looking for Pleasant Hill IT Support and really only wants the bare minimums: Security, Data Backup, and Data Recovery when needed. Grundig IT is happy to automate and monitor systems that keep you running when your information endangered, threatened, or even lost.
Networking
We help our Pleasant Hill IT clients employ and maintain the right systems to increase network reliability and minimize downtime so the systems they rely on are there when you need them.
Mobility & Cloud Services
Staying connected is vital in today's world, especially for businesses. We can help you choose and configure the right systems to increase productivity both in the office and field.
Pleasant Hill IT Support in a Nutshell
There are many types and sizes of business in Pleasant Hill, all following their mission to provide something, a good or service, to the community. And all of them are relying on computers. Grundig IT is here to make your business's relationship with technology easy, functional, affordable, and beneficial. Contact us today to see if we can make your technology work even better for you.