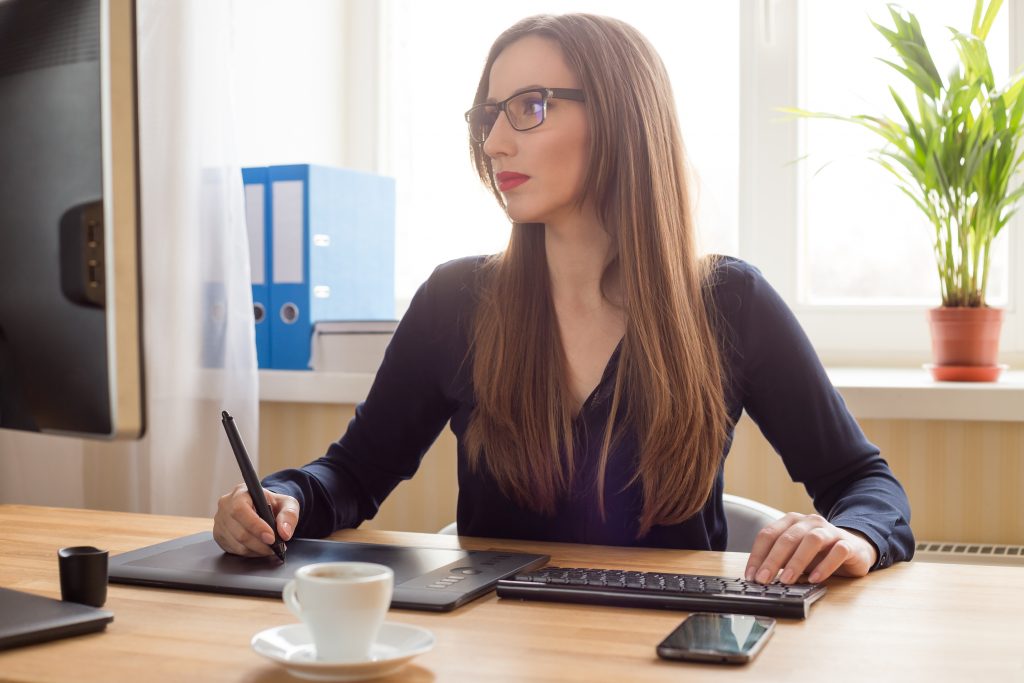 Experts have been debating the benefits of virtual office setups compared to traditional offices for some time, and while conclusions are still far off there have been some interesting case studies and more than a few impressions made. So let's take a quick look at the main differences between the virtual office and the traditional office setup.
1. Physical Space vs. Flexible Space
The first and seemingly greatest difference between these two office approaches is physical space. A traditional office is, after all, an office—a real place with walls, floors, desks, meeting spaces, a reception area, etc. Virtual offices, on the other hand, treat physical spaces as secondary. Employees disperse, either working from couches or coffee shops or else taking up space in a co-working building or at a workspace made available on a short-term basis by a virtual office provider.
The virtual office rents a mailbox from a physical building, sets up phone and email service, and uses many of the same always-on applications any other company might use.
2. Communication
In traditional offices communication is, in theory, very simple. You are in the same space as your co-workers and can simply ask them a question or take them to the meeting room. Virtual offices, due to their flexible and dispersed nature, work somewhat differently. Communication is primarily mediated through technology, including IMs, texting, phone calls, webcam calls, project management software, emails, and more depending on the specific location. Instant connectivity is still prized, and all company recommended communications programs should be properly installed and maintained to keep everyone in the loop.
3. Overhead
Virtual offices are cheaper, but not all the costs go away. Some space is usually still leased to serve as a base camp or meeting area for staff, customers, or clients when necessary. IT costs including hardware, software, security, and setup are still in effect. The same goes for marketing, HR, and other expenses. However, eliminating commercial rents, parking space costs, and utilities can go a long way towards maximizing a small company's profit margin.
4. Management
Management can be a challenge in traditional offices and virtual offices alike. In a traditional office managers can simply look and see an employee working, and often evaluate how hard they are working based on how long they spend at their desks in a given week. Coming in early and leaving late counts for a lot.
In a virtual office, however, staff are more spread out and direct, over-the-shoulder management is impossible—and this has actually turned to be a mixed blessing for many companies. Some have noted, quite accurately, that hourly productivity can fall when employees work from home. Others report tremendous success upon switching a project management system that recognizes individual employee's daily contributions towards predetermined goals. Team members receive their goals, both short and long term, and are responsible for meeting those goals week-by-week while collaborating electronically from wherever they happen to be working. This takes the pressure off the 9-5 grind and rewards productivity and efficiency, while giving employees the freedom they need to handle a sick child, take a long afternoon nap, or go get desert with their spouse all without losing face.
How Grundig IT Can Help
If you're considering transitioning to a virtual office, give us a call. Grundig IT provides high quality IT hardware and software support for small to medium sized companies and office arrangements. We can help you set up your employee's computers, arrange your software, get you started with cloud applications, and keep your servers and data monitored 24/7. Give us a call to day to see how we help you become more profitable and reliable with more modern technologies 925-528-9081.