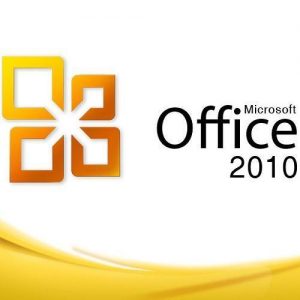 Microsoft Office 2010, the latest release in the line of Microsoft Office products that has existed since 1990, will be released to the general public in June, 2010. (It will be available earlier for those in certain large corporate environments.)
Office 2010 contains all of the features included in the previous version, Office 2007, as well as some new ones. The ribbon format for the toolbars remains. New features include:
– The Word 2007 Equation editor will become common to all applications, replacing MS Equation 3.0
– Improved Excel formula capability
– New text and image editing effects
– Screen Capturing and Clipping tools
– Live collaboration functions
– New animations in Powerpoint 2010
Office 2010 also marks the debut of Office Web Apps, the free online versions of Word, Excel, PowerPoint, and OneNote which will work in popular web browsers. Office Web Apps will allow sharing and collaboration of documents and files and also feature user interfaces similar to their desktop counterparts. Files that are created are saved online, and can be accessed from any PC or Mac.
The online version of Office 2010 is offered in response to the significant challenge to the Microsoft Office Suite that is posed by Google Apps and Google Docs. I have written about Google Docs in a previous newsletter and I use Google Docs on a regular basis. While I don't believe that many people will be switching from Google Docs to Office Web Apps, many Microsoft Office users may take advantage of the features that it offers by being online.
People who purchase Office 2007 today will be eligible for a free upgrade to the 2010 version when it is released. See here for details.
For Mac enthusiasts, Office 2011 for Macintosh, will be released late in 2010. One of the main new feature in this edition for Mac improved email compatibility with Office 2010.
What do you think of Microsoft Office? Is it still relevant as much as several years ago? Have you used Google Docs? Would you consider using Office Web Apps?
Stay tuned. I will be discussing Office, Google Docs and other commonly-used applications further over the coming months on the Grundig IT website in the news section.